1. Slide heavy washer on to bolt, screw bolt into black lever clamp.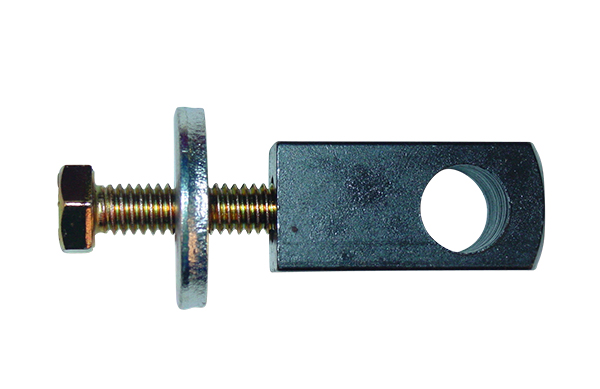 2. Slide handle clamp assembly into toggle and orientate hole in lever clamp with radius in toggle.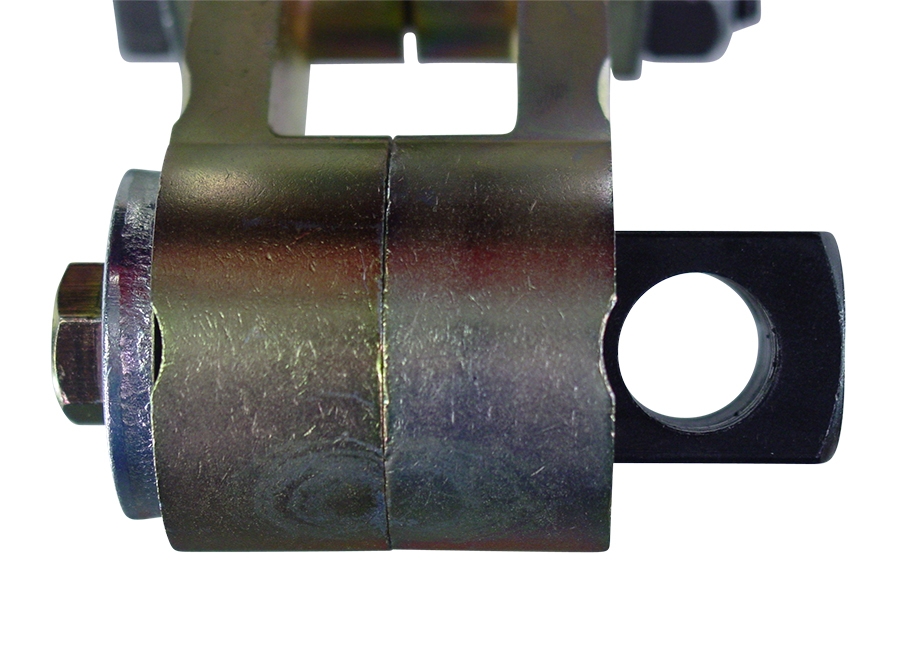 3. Slide handle into the lever clamp assembly, make sure the handle passes completely through.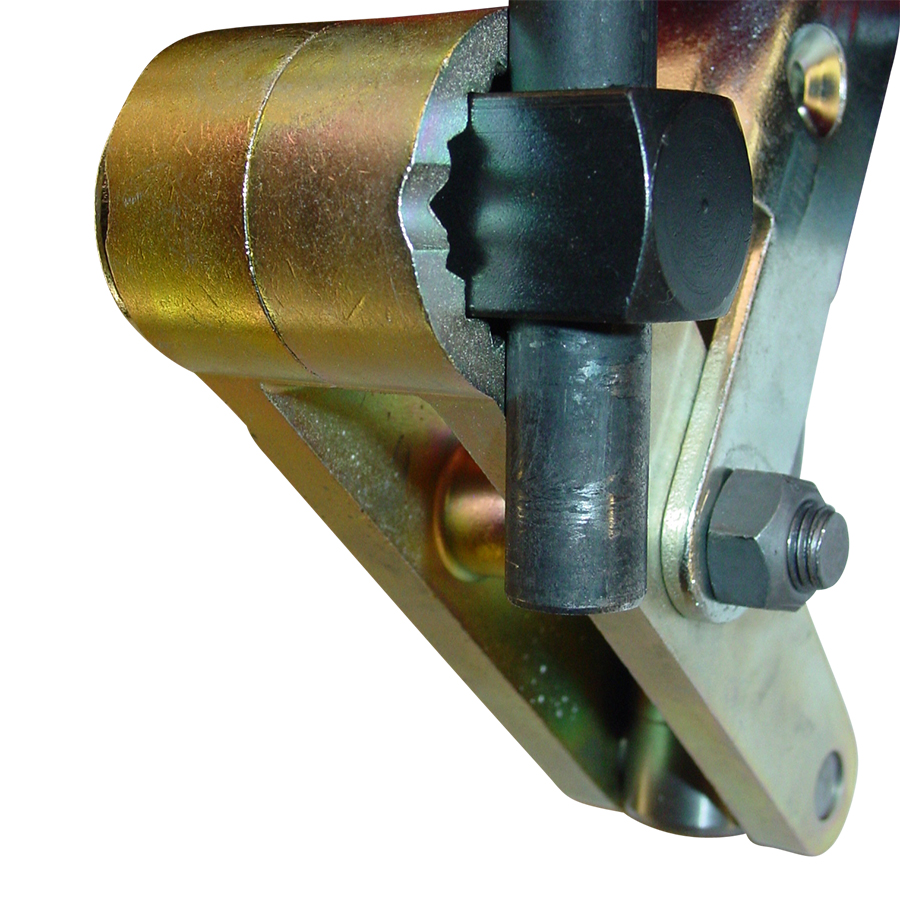 4. Snug bolt with a 1/2" socket or wrench, tighten securely to 25 ft/lbs. minimum.