There are two options to obtain a warranty replacement part:

1)
The replacement part is free [US and Canada customers only], you would just be responsible for any applicable taxes and Shipping/Handling to your residence. You can place your order for the part through our website. The free part price will appear once you add the item into the shopping cart.
Find the product that you need parts for, and then click the link at the end of the product description, "Click here to view parts" next to the product number. This brings up a listing of replacement parts for the item selected. Add the appropriate parts you need to your shopping cart, and you can checkout with a credit card.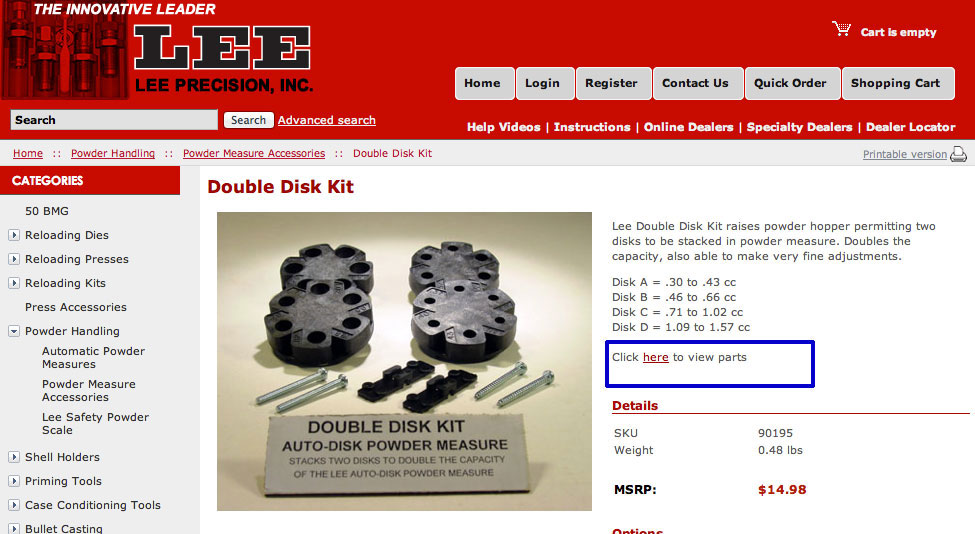 2)
Mail the part in to the factory at the address below for a no charge replacement.
Our address is:
Lee Precision, Inc.
4275 Highway "U"
Hartford, WI 53027